From booking.com, Google, Facebook & TripAdvisor.

"The hotel is beautifully furnished with modern comfortable furniture. My room, number 6 was very spacious and the bed was excellent with lovely bed linen. The pillows were very good, a choice of big springy ones or slimmer ones, this I really appreciated. The lighting in my room was also really good I have often found in hotels that the lights are either too bright or too dim, the lighting here was perfect with dimmer lights and bed side lamps. A really lovely room." – 10/10, Sharon, Germany.
"Beautiful hotel well managed and ran by great friendly people will definitely be going back." – 10/10, Jamie, United Kingdom.
"Great location, very friendly, comfortable rooms and a lovely breakfast." – 10/10, Anne, United Kingdom.
"Great staff, really nice hotel, very comfy bed and great location on the main road. Will stay here again next time we are in town." – 10/10, Matthew, United Kingdom.
"Near the sea – parking very near the hotel ( Get a card for £2 from hotel reception). Brilliant locally sourced breakfast with excellent black pudding!" – 10/10, Rose, United Kingdom.
"Friendly and welcoming, level short walk to Esplanade and Spa Cliff lift (closed for maintenance our visit), good selection shops, takeaways, bus stops, taxi, chemist, all within 100yds." – 10/10, Graham, United Kingdom.
"Excellent B&B. Ever think you could possibly require. Modern with a twist of antique furniture. Very nice bar and restaurant. Great breakfast. Owners are lovely." – 10/10, Nicola, United Kingdom.
"Great location. Superb Breakfast. Friendly staff. Parking permit for street parking for small price. We were lucky. Got space right at door and it stayed there until our leaving day on Friday. Large room and bed which was very comfy." – 10/10, Margaret, United Kingdom.
"Really welcoming. Room was lovely,clean and bed very comfortable. Was nice that there was a bar to have,a drink and relax in comfortable surroundings. Breakfast was excellent and catered for everyone. Overall had a fantastic weekend. Would definitely return. 😁😀😍" – 10/10, Gail, United Kingdom.

"Such a lovely family run hotel, room was spot on, bed was so comfy. And for a price cheaper than a basic travel lodge was perfect. Would definitely stay here again and would recommend to anyone. Thank you Chapel House Hotel!" – 5/5 Jessie Wray
"Friendly staff with a lovely relaxed atmosphere. Food was beautiful with minimal waiting times. Would definitely recommend!" – 5/5 Eileen Angus
"Another lovely meal, Fish Pie and Lamb Hotpot were so tasty and just the right portion size. Chocolate Tart and Creme Brulee spot on. Mica, one of owners, greeted us and made us feel instantly welcome and the girl serving us was great with a lovely personality. Recommend this place to anyone" – 5/5 Chris Mansfield
"Cannot recommend this place enough fantastic food friendly staff one of the best restaurants in Scarborough" – 5/5 Deborah Wilkinson
"Great guest house, we stayed 2 nights at this lovely place. The welcome from Mica was welcoming and nothing too much trouble. Our room was compact, but clean and everything we needed. Breakfast was plentiful, well cooked with quality ingredients, we ate in the restaurant on one evening and once again very nice. Location, 10 minutes walk to town and the promenade, we would recommend this lovely guest house." – 5/5 Tony Webster
"Lovely hotel. Staff very friendly. Big clean rooms renovated to high standard. Near to town and easy parking. Will definitely be staying again." – 5/5 Arlene Butler
"Stayed here as part of a wedding party. Rooms, food and service all top notch. Really impressed with the place!" – 5/5 Karl Os
"Truly lovely place ! Very friendly, very clean and very honest !! Very good food and very well priced too. They also have gluten free beers on draught !!! Highly recommended." – 5/5 Paul Oliver
"A lovely little place, fantastic rooms, really comfy. A very welcoming homely hotel. You can tell the proprietors put their heart into the place. Would certainly come again and would not hesitate to recommend it to anyone." – 5/5 David Cooke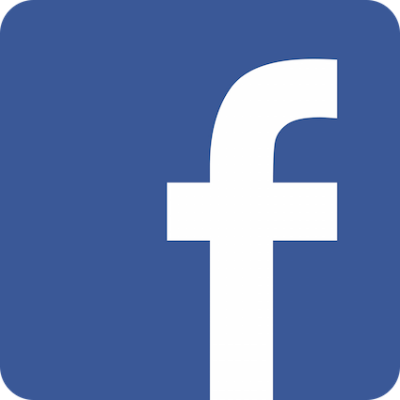 "Fantastic place to stay and eat. Would highly recommend! Romantic atmosphere · Historic building" – Lee Taylor
"Fantastic restaurant, staff were brilliant and food was amazing. I can't rate this place highly enough. Everything was spot on." – Kirsty Louise Robinson
"Went last night and decided to get a few dishes from the new tapas menu, shared a few plates with my dad and I can easily say it's the nicest meal out I've had in a long while. Then I had the peach and blueberry Melba for desert and that was unreal too, hats off to the head chef the menus brilliant. What I couldn't believe is how reasonably priced everything was too, will definitely be coming back soon." – Willem Rowley
"The Chapel House restaurant is excellent, with first class food and service. The attention to detail is outstanding. 100% recommend and will definitely be paying them another visit. Thank you for a wonderful evening." – Holly Chica
"Just here for a 1 night stay for the wifes birthday, what an absolute gem of a place. Warmest of Yorkshire welcomes and a free beer on the bar from the owner as we had a blow out on route so was a nice touch from them. Breakfast was outstanding and presented so well, 5*. Could not pick a fault with the place and cant wait to return." – James Gallivan
"Absolutely amazing food fantastic service,! 100% recommend! The staff service and quality was top notch! Will be booking here again." – Danielle Thomas
"This hotel is wonderful, from the warm welcome to the fantastic food. We only stayed for one night but we wished it was all week. The bedrooms and bathroom were spotless and the bed was extremely comfortable. We ate in the hotel restaurant in the early evening. Scallops to start then sirloin for main. The food was to die for the chef is a artist. We then went to a concert in the evening and had our own key to get back in, in the early hours of the morning. Breakfast next morning, just the same as the night before…. perfect.. This hotel deserves to thrive. We don't actually go to Scarborough much however, if we go again we will definitely be staying there. Only one complaint… we were not there long enough. P.S We were advised to book direct in future…." – Denise Traverse
"Fantastic Valentines meal at Chapel House. Amazing food and great friendly service as always. Thanks again Folks x Romantic atmosphere · Design hotel" – Robbie Brown
"From the time you walk through the door you are made to feel very welcome. The food was really good and the bed very comfy all the staff go out of their way to help you if required would recommend this place to anyone who needs a bed in Scarborough. We will be back to see you again soon"– Sue Warbrooke-Johnson

"Great food – This was our first visit and will not be our last very good food and service. The price of the wine are good. Well worth a visit" – Date of visit: February 2019
"Weekend stay in the suite – We have just returned from a weekend stay at this wonderful hotel. We stayed in the suite and it was both spacious and beautiful. Large four poster bed, separate lounge with second TV, huge bathroom with a bath and shower as well as his and her sinks. There was another room with tea and coffee facilities and a further room with a WC.It is a five minute walk to the main beach and a £5 taxi ride if you fancy a meal out in the main town. Breakfast was well cooked and enjoyable. A lovely weekend- very relaxing and I forgot about work and enjoyed the whole experience!" – Date of visit: October 2018
"Lovely couple of days away – We stayed at the Chapel Hotel for 2 nights. It was absolutely stunning Hotel, we loved the room, the check-in was fast and knowledgeable. The location is really good about 7 mins walk to the shops. The breakfasts were lovely and everything was locally sourced. We couldn't believe the price and we will definitely stay here again. Thank you for a lovely stay." – Date of visit: September 2018
"Friendly welcoming hotel. Great facilities – Lovely two night stay here. Manager and staff friendly and welcoming. Had a massive room with great facilities all spotlessly clean. No evening meals eaten as restaurant closed on Mondays but had a nice breakfast on our first morning." – Date of visit: September 2018
"Great place to stay – We stayed for one night over the weekend with breakfast included. Our stay was lovely, the room was well furnished and very comfortable, the staff were friendly and attentive, and the breakfast offered a good range of high quality food options. The location was good, an easy 10 minute walk to the town centre and sea-front, though I should note that there were a few steps. We would happily return and stay again." – Date of visit: September 2018
"Fantastic place to stay – What a wonderful hotel & restaurant, managers and staff very polite and friendly without being overbearing, service second to none, cleanliness is next to godliness so that explains why it's between a chapel and a church, Andy & Mica have built up a good reputation at 17 and now doing same here at the chapel house wonderful couple, oh and the food is to die for stayed 3 times now and each time stayed extra nights, will definitely be back. Frank & Lynda." – Date of visit: August 2018
"Sunday lunch – We were walking into town and saw that they did Sunday dinner, so we decided to give it a go. I'm so glad we did. The service was brilliant and attentive and the food was wonderful. All this in a lovely setting. If you're in the area and are looking for something a little more upmarket and a little less traditional seaside, give the Chapel House a try." – Date of visit: August 2018
"Lovely stay at this new place – Really friendly welcome from the owner. large rooms and a very comfortable bed. Good tasty breakfast as well. Will definitely be back here." – Date of visit: July 2018
"Fab hotel and staff – Very clean hotel and the staff were very friendly and the food was absolutely amazing, can't wait to go back." – Date of visit: June 2018